PUBLIC COLLECTION FOR THE RESTORATION OF THE CROSS

Do you like Vyšehrad and would you like to contribute to the restoration of small monuments in its area? The Vyšehrad National Monument has set up a transparent account for exactly these purposes.

This year, for example, the Vyšehrad National Cultural Monument in cooperation with the Royal Collegiate Chapter of St.Peter and Paul in Vyšehrad financed the restoration of the cross above the Cihelna Gate to its original 19th-century form.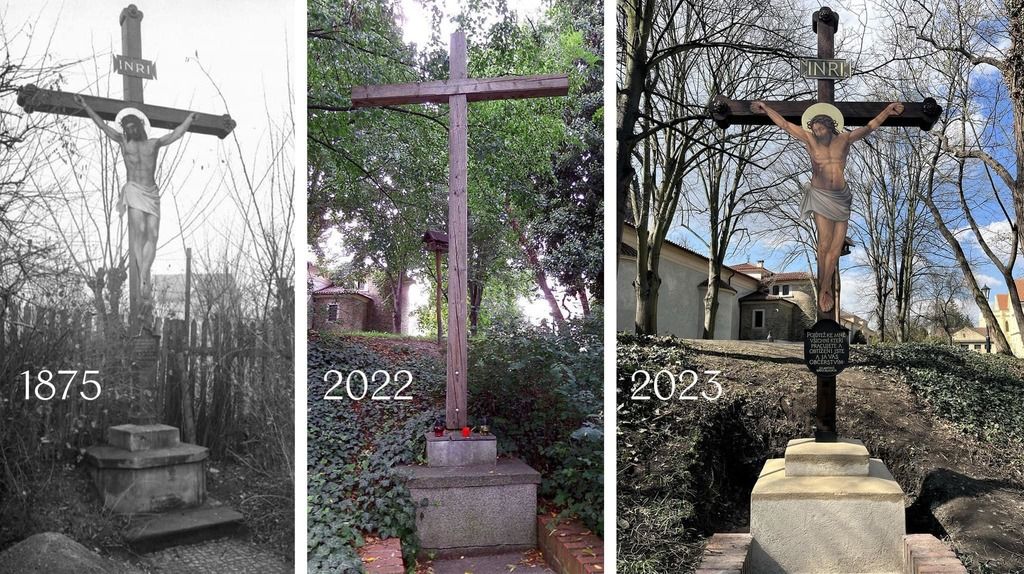 ---
In 2022, for example, the missing elements on the equestrian statue of St Wenceslas in the Štulce Gardens, whose original form was created in the 17th century by the sculptor Jan Jiří Bendl, were restored, as several missing metal elements were returned. The flagpole with the banner and the St Wenceslas eagle, the cross on the prince's crown and the horse bridle. All the elements were restored on the basis of photographs of their original form and their restoration was carried out by the Prague City Gallery.