CHURCH OF THE DECOLLATION OF ST. JOHN THE BAPTIST
Inside the bastion fortifications of Vyšehrad, hidden behind the Neo-Baroque chapel of Our Lady of the Fortification, there is an originally Gothic church of the Decollation (Beheading) of St. John the Baptist. Today, only its western facade with unplastered bricks, three arched windows and double wing doors can be seen, the rest is covered with a clay earthwork. The church was built in the mid-14th century as a double-nave church, its appearance has however often changed as result of its placement right on the city walls. In the 17th century, during the construction of the fortifications, it was partially demolished and also lowered, in the 18th century it was saved from complete demolition, its torso was rebuilt in the Baroque style, and from 1784 it served as warehouse of various things, an armoury, ossuary, a hermit's dwelling, there was a stable in the sacristy, and even the poor used to lived there. From the end of the 19th century, the church was once again used for religious purposes and today it is managed by the Vyšehrad National Cultural Monument.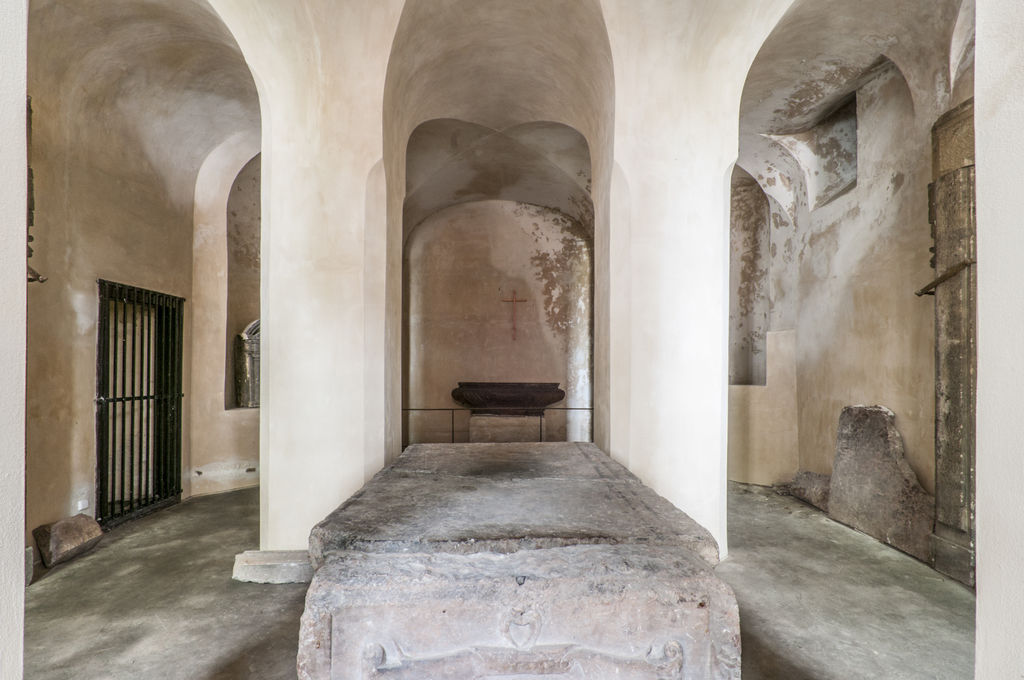 ---
Church of the Decollation of St. John the Baptist can be visited only as a part of the guided tour Royal Castle (only in Czech) according to the current schedule.