THE GORLICE UNDERGROUND HALL

Price: 28 000 CZK (including VAT)
The price includes the rental of the historic Gorlice underground hall in casemates, where six original Baroque statues from Charles Bridge are stored, as well as the rental of a wedding setup, including transport, installation and removal, additional lights and sound equipment, including service:
- 16 wooden folding chairs
- 1 table for rings and signatures
- 1 Easyup 3x3m tent white, and a bar table with a white tablecloth by the entrance to Gorlice
- sound equipment: 2 active loudspeakers and a sound console + sound engineer
- light equipment: 2 lights with dimmers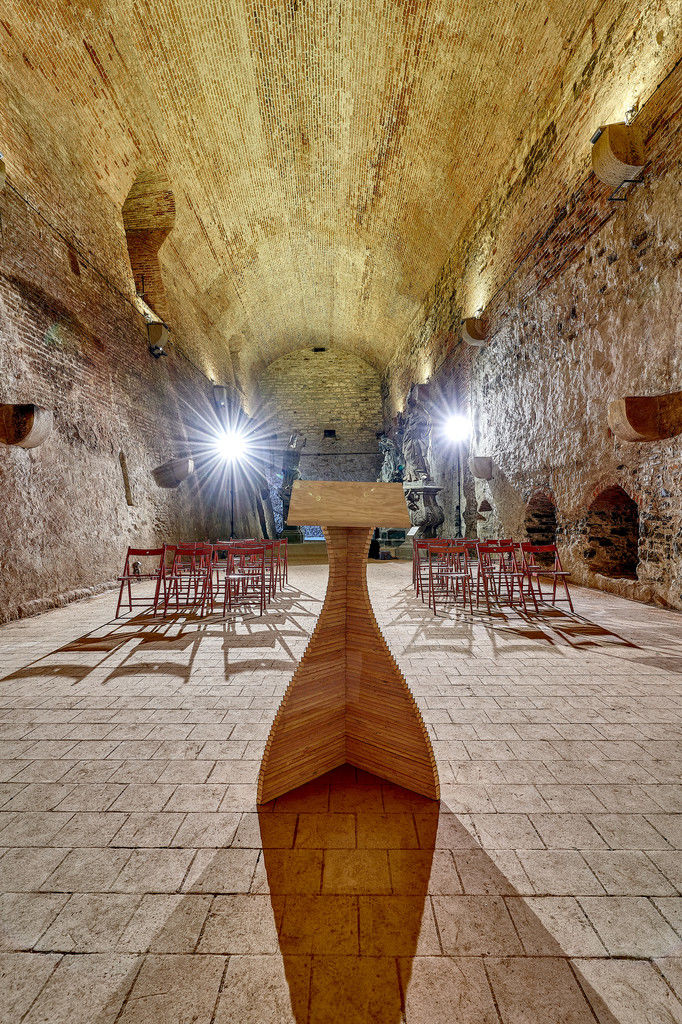 ---
The following is allowed:
- the taking of photos of the betrothed in Gorlice and the casemates
- candles only in candlesticks or glasses so that the wax does not drip on surfaces
- a welcome drink at the entrance to Gorlice (not inside) without further catering
- independent, simple decoration after prior approval
The following is not allowed:
- the building any constructions (e.g. a podium)
- the installing of further equipment
- the hanging anything on the walls or statues
Note: The presence of a contract technician of the Vyšehrad NCM is necessary. It is cold in Gorlice all year round (around 15°C), access to it is by uneven stairs or an approx. 80m-long casemate corridor from the Brick Gate (not completely barrier-free - 2 stairs at the entrance to Gorlice), a WC is available in the Brick Gate.