THE PARKS OF VYŠEHRAD
A wedding ceremony in the park is possible in three options. They all assume normal operation as it is not possible to close parts of the parks or roads to the public. In case of bad weather, only an arbour is available in Štulcova street to the east of the park Pod Hradbami (Libušinka); spare interior space cannot be provided.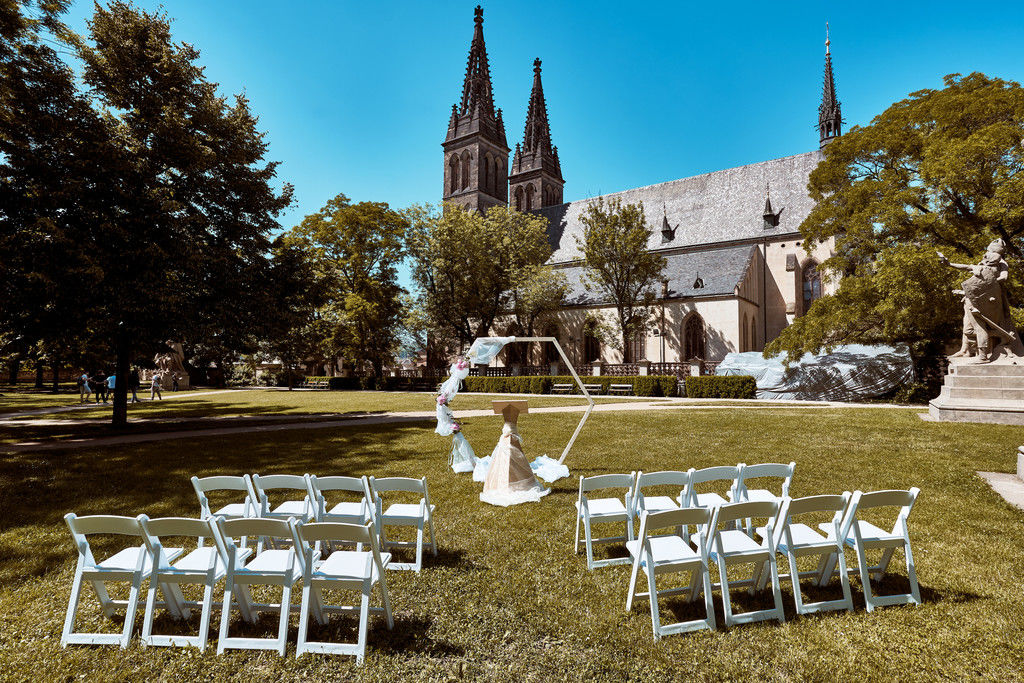 Option 1 - renting space in the park
CZK 5,000 (exempt from VAT)
The price includes only renting a place for the ceremony, no furniture is included in the price. Provision of furniture (chairs, tables, etc.) from your own supplier is possible for an additional fee of CZK 2,500.
Option 2 - renting space in the park and furniture from a verified supplier
CZK 13,500 (including VAT)
The price includes renting a place for the ceremony and the rental of a wedding setup, including transport, installation and removal:
- 1 wedding gate decorated with white organza
- 1 table for rings and signatures
- 16 wooden folding chairs, black/red
Option 3 - renting space in the park, furniture and sound system
CZK 15,000 (including VAT)
The price includes rental of space for the ceremony and the rental of a wedding setup, including transport, installation and removal and sound equipment, including service:
- 1 wedding gate decorated with white organza
- 1 table for rings and signatures
- 16 wooden folding chairs black/red
- sound equipment: 2 active loudspeakers and a sound console + sound engineer