Vyšehrad Fortress
A day full of experiences for the whole family, during which Vyšehrad's parks, walls, underground, gates and other spaces come alive with different historical eras.
Vyšehrad, as one of the most famous historical places in the country, developed over centuries, shaping the entire Czech history. The all-day Vyšehrad Fortress event will acquaint the general public with the history of this monument from the Middle Ages to the 20th century.
---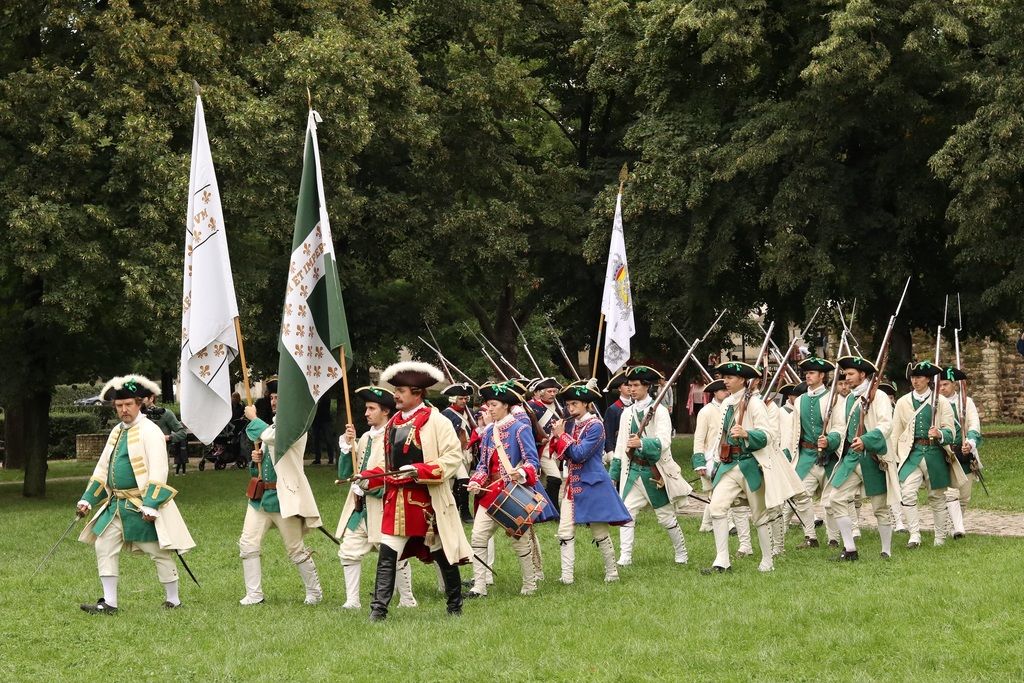 ---
During this extraordinary event, the entire area of the Vyšehrad National Cultural Monument, including the underground spaces, will be made accessible. Around the ramparts there will be five locations presenting individual historical epochs and construction phases of Vyšehrad: the construction of the castle by Charles IV. and the Hussite Wars, the construction of Baroque fortifications, the reign of Maria Theresa, the Napoleonic Wars and the second half of the 19th century, when Prague's time as a fortress was coming to an end.
In addition, an accompanying program will be prepared for visitors, such as fencing performances, a historical marketplace, a military kitchen, an explanation of historical artillery, a military guard at the gates of the fortress and much more.
Anyone who buys an all-day ticket will also be able to visit all four sections of the Vyšehrad casemates (underground corridors) in a single day for the first time and visit other normally inaccessible areas such as the interior of the Tábor gate, the moats, the artillery redan over the Vltava river and the oldest standing latrine in Prague and also a permanent exhibition Historical Appearances of Vyšehrad in the Gothic Cellar.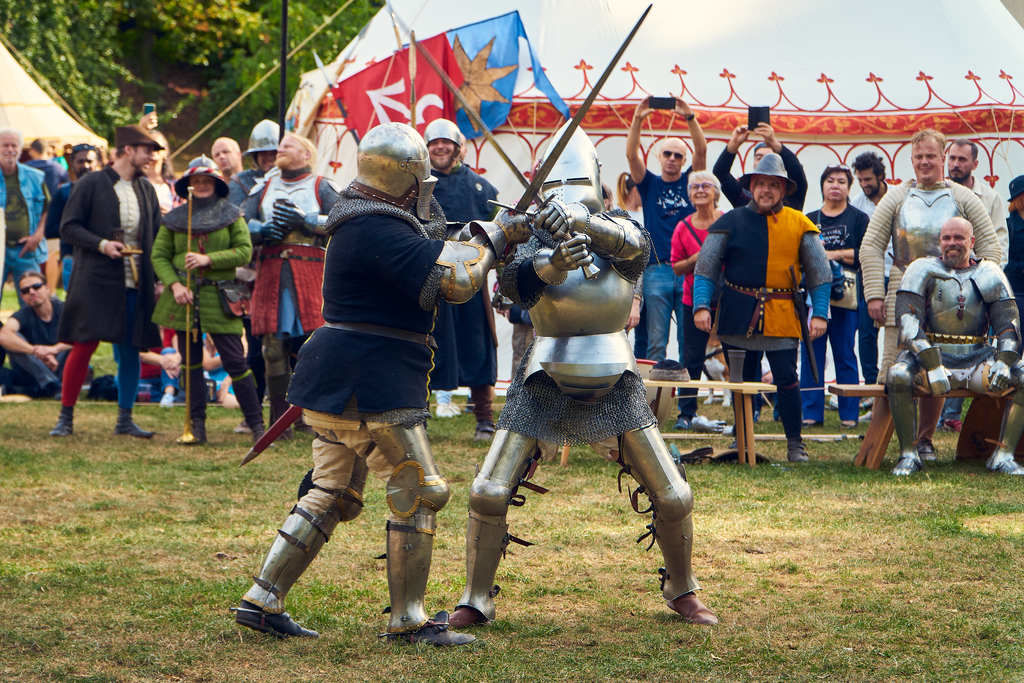 ---
All-day ticket
Acces to the Open Air Theatre programme and to the closed areas of Vyšehrad:
Casemates and the Gorlice Hall (guided tours)
Podolske casemates (guided tours)
Martinske casemates
Casemates by the Open Air Theatre
Tábor Gate and latrine
Redan (Open Air Theatre area)
Gothic cellar
Price:
General: 250 CZK
Reduced (students, seniors 65+, children 6-18): 150 CZK
Family (2 adults + 2 children): 600 CZK
ZTP (severe health disability): 50 CZK
Children under 6: Free
On sale on the day of the event till 5 PM in the information centres Špička and Cihelná brána, in the Gothic Cellar and in the box office of the Old Burgrave's House.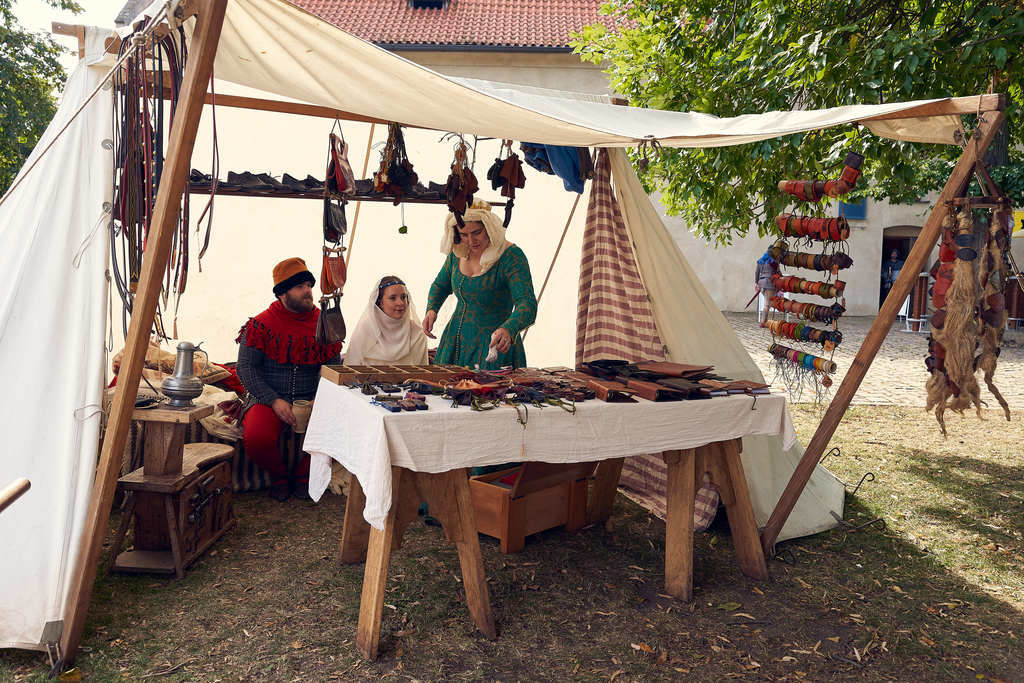 ---
PROGRAMME
Programme at the Open Air Theatre only with an all-day ticket, everything else freely accessible.
All the commentary and lectures are in Czech only.
10:00 opening
10:00-11:00 lecture about Vyšehrad (Old Burgrave's House)
11:00 army demonstrations: Hussites and Civitas Pragensis, z. s. (Open Air Theatre)
11:30 fencing and theater group Nostra Ex (Open Air Theatre)
12:30 historic army demonstrations: The Thirty Years' War and the Musketeers Alt-Starhemberg Olmütz (Open Air Theatre)
13:00-14:00 lecture: Royal Coronation in Prague 1792 (Old Burgrave's House)
14:00 historic artillery demonstration: Aleš Prostředník and Feld Artillerie Corps - Terezín Artillery (on the walls near the Gorlice Hall)
14:30 historic army demonstrations: The Seven Years' War and the Wied-Runkel Regiment (Open Air Theatre)
15:00 fencing and theater group Nostra Ex (Open Air Theatre)
16:00 historic army demonstrations: Napoleonic Wars and KVH Nový Jičín (Open Air Theatre)
16:30 historic army demonstrations: Prussian-Austrian War 1866 and SPVH Náchod - 6th battalion of field hunters (Open Air Theatre)
17:00-18:00 lecture about the Vyšehrad Fortress (Old Burgrave's House)
18:00 closing