PRE-BOOKED GUIDED TOUR
Come venture into the history and discover legends related to Vyšehrad! In 60 - 80 minutes (depands on size of the group), you will visit its most interesting sites. You will pass through the mysterious Martin´s casemates. You will take a look inside the hidden church of the Decollation of St. John the Baptist . Your guide will also acquaint you with Vyšehrad exteriors: unforgettable views of Prague, the Vyšehrad ramparts and gates, the legendary Devil's Pillar, Libuše's Bath and the Vyšehrad cemetery dominated by the monumental Slavín tomb.

Guided tours are offered in Czech, English,and German.
---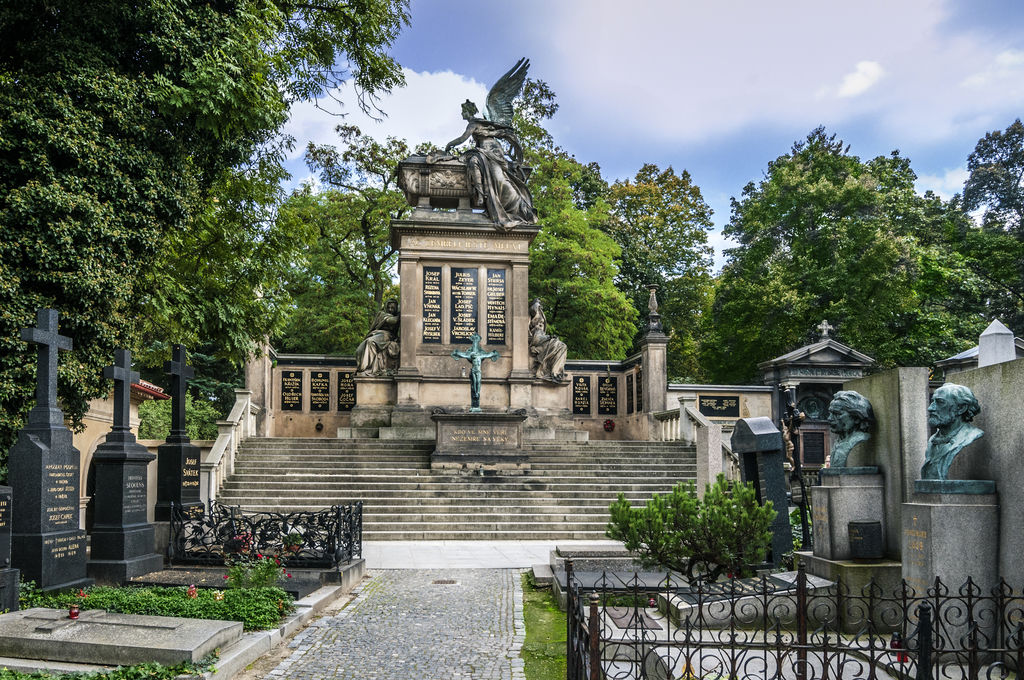 ---
Price
— basic — 190 Kč
— reduced — 130 Kč
This guided tour is destined for groups of at least 10 persons.
Minimum price for the tour: 1900 Kč
Duration: 60 minutes
The price doesn't include admission fee to the Basilica of St. Peter and St. Paul and the Gothic Cellar.
The guided tours start at the Vyšehrad information center.
(Please, arrive 5 — 10 minutes before the scheduled start of your tour.)